Nepbay started their service in 2007 as an online directory of shops in Kathmandu and Lalitpur. They have grown to become an online platform for Buyers, Seller and Advertisers to showcase their products and brands.
NepBay offers a selection of wide variety of stores and categories where the buyers can select from 1000s products. 100s of stores and 1000s of categories make NepBay online platform for secure online transactions.
NepBay accepts PayPal, VISA, MasterCard as international payment options. They also provide payment form Nepal Investment Bank and Laxmi Bank credit and debit cards.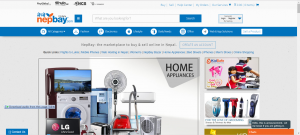 Muncha.com.np is the online version of the departmental store "Muncha House". They have a very early history. Muncha started its service in 2000. Muncha.com.np is a digital shopping mall and gift site where you can find a wide variety of products to meet your needs. Their main aim is to provide unlimited varieties of products with the best quality services.
They accept iPay, MasterCard, and VISA as a payment option. Cash on Delivery is available in Muncha. They deliver products within 2-3 working days.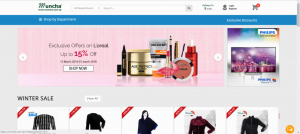 Sasto Deal is one of Nepal's biggest online shopping website. Sastodeal deliveries are mostly free inside Kathmandu valley and a small surcharge is added for orders outside the valley. They guarantee the returns and exchange of the products within the specified period of time.
Sastodeal delivers products to most of the cities of the country and offers cash on delivery for the payment. Some delivery charges are incurred while the products are delivered to your location.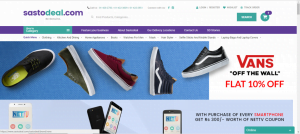 Hamrobazar.com is an online classified which enables individuals as well as companies to list the wide variety of new or used product online. It is one of the most used shopping sites in Nepal as it provides the platform for the individual to sell their own products. Hamrobazar.com is a great channel for connecting buyers and sellers. Hamrobazar.com is a perfect solution which helps to list your products for free.
They also feature new products but the site isn't that popular for buying new products. It is also one of the most visited sites in Nepal.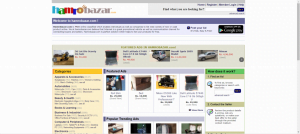 Formerly Kaymu is fastest growing online marketplace operating in South Asian countries Pakistan, Bangladesh, Myanmar, Sri Lanka, and Nepal. A wide variety of products are available in Daraz. The products include consumer electronics, fashion, and beauty products, alongside rapidly growing general products.
Daraz is ranked in the first place because of the availability of products and their quality. Recently they have updated their app to include more products and features. Daraz delivery is also very reliable. It ships products to most of the cities of Nepal. There's almost everything listed on the site that is needed in daily life. Daraz has been my very first priority while buying products online. They offer only cash on delivery option for the payment till date.