The story of Reliance Industries (RIL) is almost folklore in India. It was founded in the late 1950s by the late Dhirubhai Ambani, a former petrol-pump attendant, who even in the 1960s lived in a one-room chawl in Mumbai with his wife and children.

The group's interests now include the manufacture of synthetic fibres, textiles and petrochemical products, oil and gas exploration, petroleum refining, besides telecommunications, media, retail and financial services.
Dhirubhai showed he had that street smarts and a nose for profit early. While working in Aden, he spotted that local coins had a face value less than the value of the silver from which they were made. So he bought every coin he could, melted them down and pocketed the difference. "I don't believe in not taking opportunities," he said, according to his unofficial biographer, Hamish McDonald.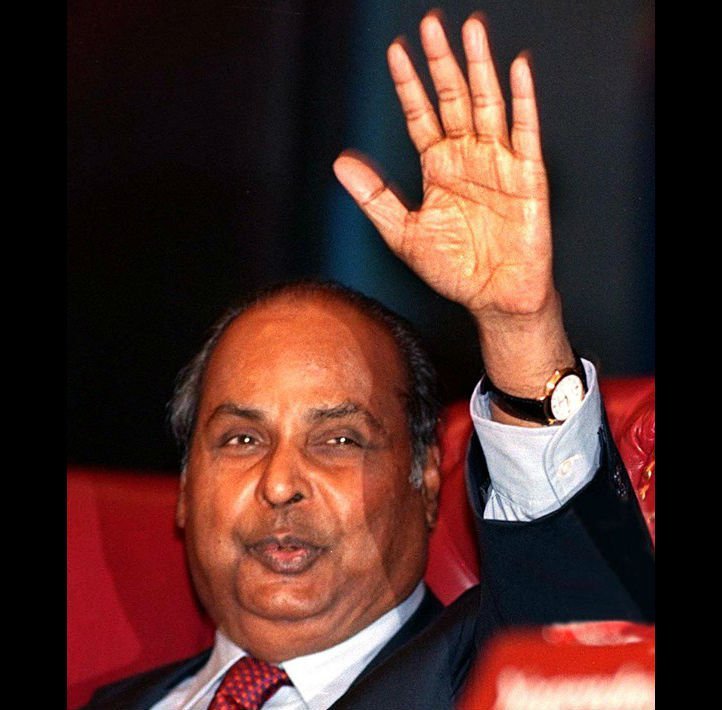 Published in 1998, the book is still not available in Indian bookshops because the Ambanis have threatened legal action for anything they perceive as defamatory in the book.

But, truth to be told, it took a lot more than just opportunity to turn Reliance into a Rs 75,000-crore (Rs 750-billion) colossus by the time Dhirubhai passed away in 2002. It took a rare kind of genius to succeed where so many others have tried and failed.
Humble Beginnings
Dhirubhai, born on 28 December, 1932, was the the third son of a school teacher in Gujarat. No one could have imagined then that the student of Junagadh's Bahadur Kanji High School – who stopped studying after the tenth standard to join his elder brother, Ramniklal in Aden – would one day claim a rightful place among the richest men in the world.
In 1957, Dhirubhai arrived in Mumbai after spending 8 years in Aden (Yemen), he had only Rs 500 in his pocket. Now Rs 500 wasn't a pricely sum even back then but it had value and it allowed Dhirubhai to take his first steps in the world of business.
By 1958, when he started his first small trading venture, his family used to reside in a one room apartment at Jaihind Estate in Bhuleshwar. After trading in a range of products, primarily spices and fabrics, for eight years, Dhirubhai managed to become the owner of a small spinning mill at Naroda, near Ahmedabad. This was a turning point for him.
Blast Off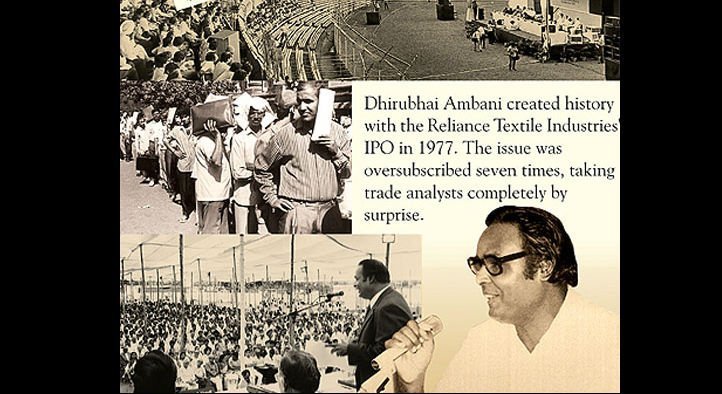 By 1976-77, Reliance had an annual turnover of Rs 70 crore (Rs 700 million). For many that would have been enough. But Dhirubhai was just getting started.

In 1977, Reliance Industries went public and raised equity capital from 58,000 investors, many of them located in small towns. From then onwards, Dhirubhai started extensively promoting his company's textile brand name, Vimal. The story goes that on one particular day, the Reliance group chairman inaugurated the retail outlets of as many as 100 franchises.
But the deal-breaker in the eyes of his critics was how he managed to cultivate favours among the politicians. Indira Gandhi returned to power in the 1980 general elections and Dhirubhai shared a platform with the then prime minister of India at a victory rally. He had also allegedly become very close to the then finance minister Pranab Mukherjee, not to mention the prime minister's principal aide R.K. Dhawan.
Negotiating Success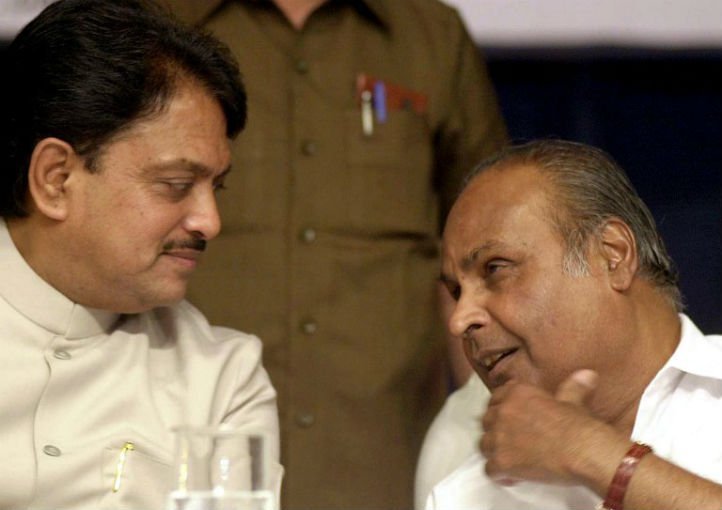 If you want to succeed in business, especially in India, your networking skills need to be simply superb. You need to have the right contacts to push your projects through and Dhirubhai had them.

His admirers say that Ambani's success came down to his financial acumen, innovations in marketing and technology, and project execution skills. But his critics will say that the consummate skills with which he could win friends and influence people were just as criticial. They say, that is what allowed him to bend and twist the license-permit system to his advantage.
As Dhirubhai once said: "We cannot change our rulers, but we can change the way they rule us."
His rivals
Of course, success is never a one-way street. Dhirubhai Ambani had his rivals and they tried to bring him down in every way possible. This Rediff article sheds light on the rivalries:
"There is the fight-to-the-finish battle with Ramnath Goenka — the fiery and fearless proprietor of the Indian Express; then the war with industrialist Nusli Wadia of Bombay Dyeing; the much publicised allegations against some Ambani staffers over a plot to murder Wadia; Reliance's travails during the V P Singh government, which almost brought the business house to its knees, and sundry other controversies over licensed capacities, export manipulation and share switching."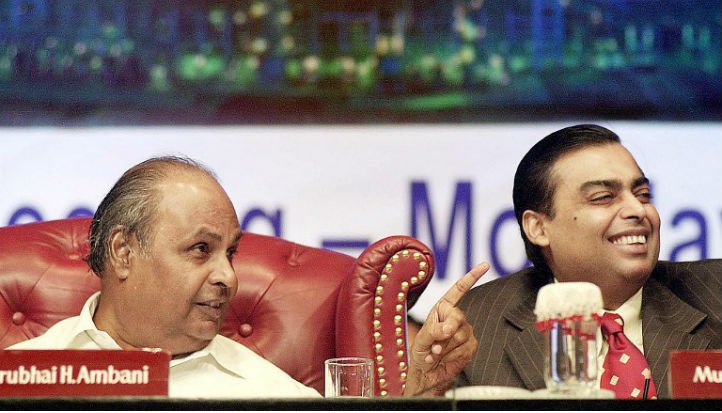 But he survived all that – despite suffering a stroke in 1986 – and his company continued to grow. In the 1990s he turned aggressively toward petrochemicals, oil refining, telecommunications and financial services. When he breathed his last in 2002 – he was ranked by Forbes as the world's 138th-richest person, with an estimated net worth of $2.9 billion.

How big are Reliance now?
India is home to 56 of the world's 2,000 largest and most powerful public companies, according to the Forbes's annual list and the Mukesh Ambani-led Reliance Industries Ltd leads the pack with a rank of 142 — with a market value of $42.9 billion and $71.7 billion in sales. Their revenues are roughly equal to 2.8% of India's GDP. It also contributes 8.2% of India's total exports, 8% of the Government of India's Indirect tax revenues. RIL is India's largest exporter with exports constituting nearly 37% of its revenues.
Dhirubhai had a dream; he dreamt of India becoming a great economic superpower and through his life, he showed the country that nothing was impossible if you set your mind to it. If that isn't inspiration then nothing ever will be.