Go Trekking in the Himalayas
With eight of the world's ten highest peaks located in Nepal, and a variety of options catering for different fitness levels and endurance, it's no wonder that trekking is the most popular activity here.
The Everest Base Camp Trek is by far the most popular route, and takes approximately 12 days to complete. Trekkers walk along the Khumbu Valley, passing through authentic villages and visiting monasteries on their way to the tallest peak on earth.
If you're looking for more of a challenge, the Annapurna Circuit is an epic, three-week adventure most notable for the sheer variety of scenery it passes through.
For novices, the Langtang Valley Trek is one of the easiest and most popular treks that takes 10-12 days.
If you're really short on time, the Kathmandu Valley Trek is the perfect option, with stunning valley views and cultural heritage rolled into just 3 days.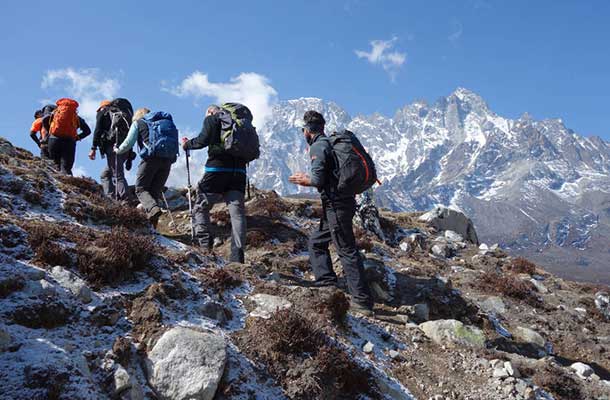 Spin the Prayer Wheels at Boudhanath Stupa, Kathmandu
Built in the 14th century and located in the eastern outskirts of Kathmandu, this temple is a UNESCO World Heritage Site and the holiest Tibetan Buddhist temple outside Tibet.
The entire structure is designed in the shape of a Mandala, representing a microcosm of the universe.
Explore the grounds – clockwise – and spin the prayer wheels inscribed with the famous mantra of Avalokiteshvara (Om Mani Padme Hum) to spread some good karma. Afterwards, grab a bite to eat at one of the rooftop restaurants overlooking the square.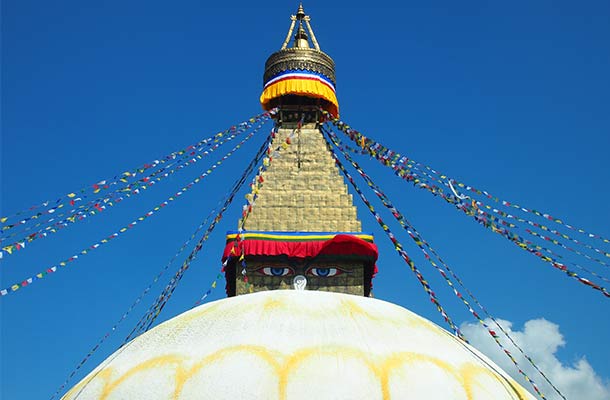 Cycle Around Phewa Tal in Pokhara
With nine lakes, Pokhara lives up to its label of "City of Lakes", but Phewa Tal is no doubt its main attraction. Rent a bike from any of the local stores and cycle around the lakeshore to take in the tranquil scenery.
Here, you'll see a variety of native birds, with a panoramic backdrop of rolling hills and the Himalayas.
If you have more than a day here, take one of the brightly painted doongas (boats) and stop off at the Barahi Temple.
Situated in the center of the lake, it's built in honor of the deity Ajima, and the locals regularly make the trip on Saturday to worship her.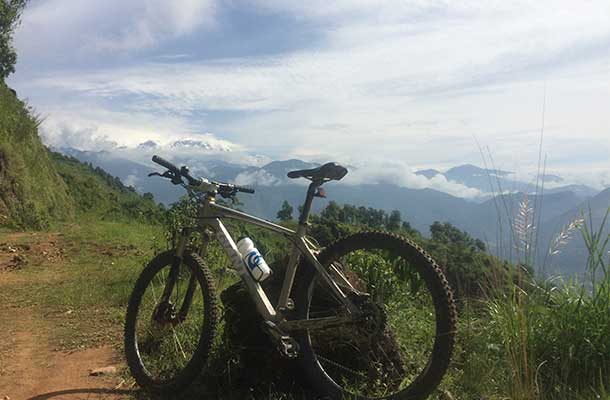 Wander Through Patan's Durbar Square
The oldest of the three UNESCO World Heritage-listed Durbar Squares, Patan Durbar Square is situated in the center of Patan, also known as Lalitpur.
As one of the oldest known Buddhist cities, the Royal Palace is best known for its artistic prowess.The numerous temples and idols within the square's three main courtyards (or "Chowks") are masterpieces of Newari art and architecture.
Spend an afternoon wandering through these royal grounds and visit the street markets around Durbar Square.
With almost half the local population working as craftsmen, it's a paradise of Nepalese handicrafts and a great way to funnel tourism dollars directly to the local people.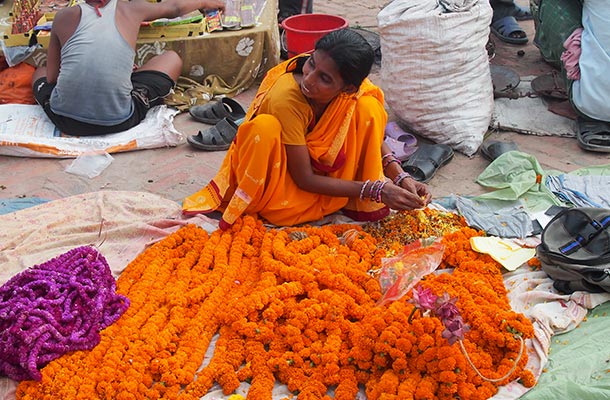 Get a Taste of Authentic Nepalese Food
Thanks to its wonderful cultural and geographic diversity, Nepalese cuisine is a hodgepodge of lip-smacking, fiery dishes that are rich in spices and bursting with flavor.
More often than not, the ubiquitous dal bhat – a big plate of steamed rice served with delicious accoutrements of stir-fried vegetables, meat curries, spiced potatoes, and salads – will be on the menu.
As will the meat-filled dumplings, Momos, the second crown jewel in Nepalese cuisine.
If you're looking for more "everyday" local flavors, try choyla. This renowned Newari specialty is an appetizer made with grilled meat, typically buffalo, but chicken and other forms of meat are also common.
Pair it with Tongba, a naturally fermented millet alcohol, served in long bamboo canisters, and you'll earn bragging rights to have tasted authentic Nepalese food.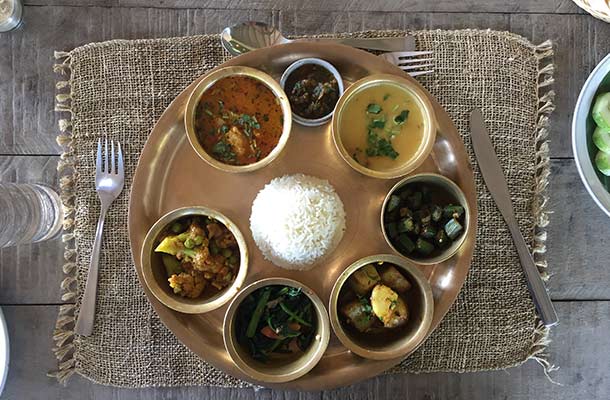 Spend a Day Exploring Bandipur
Bandipur, located midway between Kathmandu and Pokhara, is an enchanting hilltop settlement that was once an important stop on the India-Tibet trade route.
Bandipur is a beautiful place to see traditional Newari culture. The town's winding lanes are dotted with 18th century architecture and teaming with farmers and traders going about their daily business on foot.
Spend a day wandering through the local streets, temples, and bazars to soak up the unique culture.
Make sure you take your camera with you – views of the Himalayan range are incredible from up here, especially at sunset or sunrise on a clear day, where you can also see the Marsyanngdi River Valley.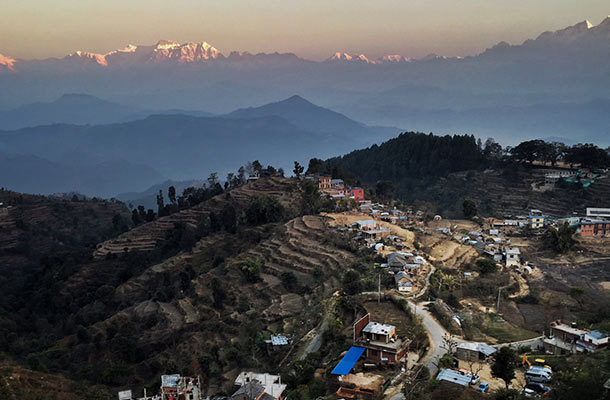 Go on Safari in Bardia National Park
You've heard of South Africa's Big Five, but Bardia National Park – perhaps Nepal's best kept secret – is home to the Big Three: the Bengal tigers, the Asian elephants, and the greater one-horned rhinoceros.
Located in the Terai Region in the far west of Nepal, Bardia is Nepal's largest national park and wilderness area.
Covering 968 sq kms of sal forests, grasslands, and savannahs, it's home to more than 50 species of mammals, 400 species of birds, and over 125 recorded species of fish.
It's also far less tourist-focused than the popular Chitwan National Park and the well-known white water rafting paradise, Karnali River, is running close by.
So, if you're an outdoor enthusiast, don't leave Bardia on your itinerary and aim to spend 4-5 nights here.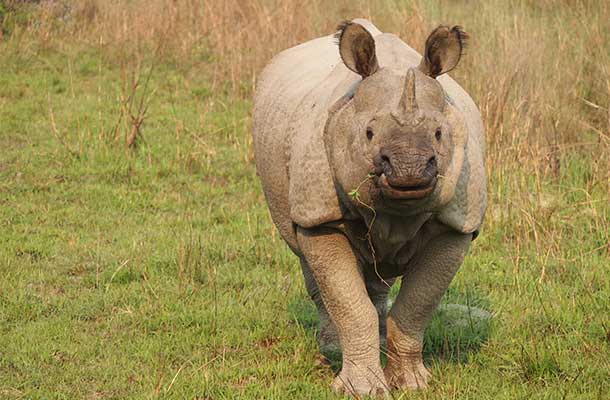 Spend a Night in a Homestay in Nagarkot
If a glimpse of true Nepalese culture and family life is what you're after, then there's nothing like spending a night in a homestay.
Just an hour's drive from Kathmandu, and surrounded by rainforests and waterfalls, Nagarkot is the perfect place to combine sight-seeing and an unforgettable cultural experience.
For between USD $5-$30 a night, you'll have a basic but comfortable room and the chance to immerse yourself in the day-to-day lives of your host family.
Many homestays also offer guided tours, meditiation, and (best of all) authentic home-cooked Nepalese food.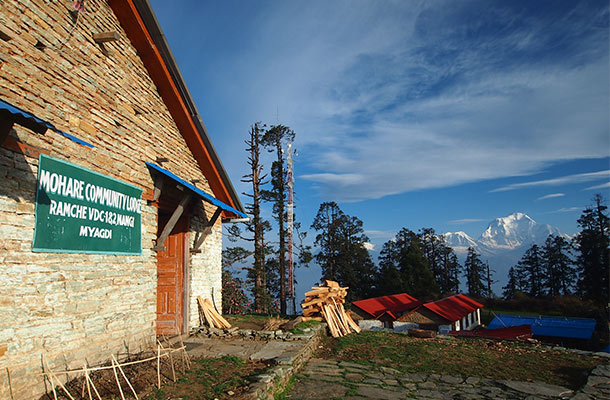 Go White Water Rafting in Upper Seti
If white water rafting down a river, camping on riverside beaches, and getting far away from clamoring cities sounds good to you, try white water rafting in Nepal.
Only 30 min from Pokhara's Lakeside, the Upper Seti River is the best single-day white water rafting adventure.
There are challenging rapids for rafters and kayakers in the October/November season, where you can pass through a gorge with the high Annapurna Himalayas looming above.
If you love the great outdoors, there are many fantastic multi-day kayaking or white water rafting tours departing frequently from Kathmandu and Pokhara.
Some even combine rafting with short treks to reach some unique landscapes, so check with local tour operators when you arrive.