1. HRITHIK ROSHAN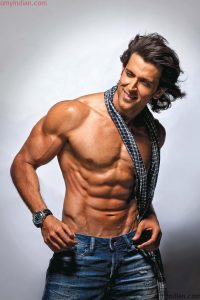 Height: 6 ft
Weight: 74 Kg
The ' Best Physique, Hrithik Roshan, has set himself at par from the very moment of his debut film, kaho na pyar hai and he has always given the best to his fans. The actor's broad biceps and six-pack muscles along with his magical dance moves have always been the factor behind his box-office success.
2. SALMAN KHAN
Height: 5 FT 8″
Weight: 81 kg
Salman Khan, The BHAI of bollywood, always be in lime line . Salman take out minimum of 3 Hrs everyday for his workout.
3. JOHN ABRAHAM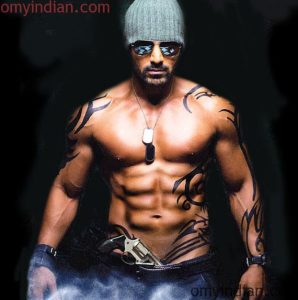 Height: 5 ft 11″
Weight: 90 Kg
Bollywood Model Turned actor is the Hunk od the entertainment industry whio has revolutionized the world of fashion and films. John follows strict gym training for 2-3 Hrs on a daily basis and runs for about 30 Minutes to maintain his strength.
4. RANVEER SINGH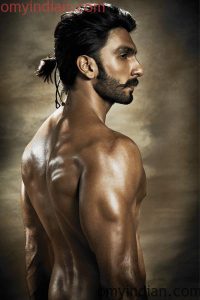 Height: 5 ft 10″
Weight: 75 Kg
The budding actor has toned his body amazingly with his daily workout routine for twice a day for 90 Minutes each.
5. FARHAN AKHTAR
Height: 5 ft 9″
Weight: 70 Kg
Multi talented personality ( Director, actor, producer, script writer, TV host and lyricist ) at one time or the other. farhan has also shown his super toned body in Bhaag Milkha Bhaag and Milkha Singh.
6. AKSHAY KUMAR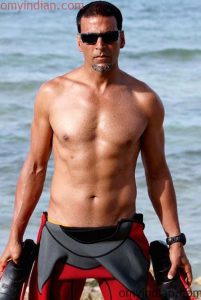 Height: 6ft 1″
Weight: 80 Kg
The Khiladi of bollywood Being a fitness freak and a black belt in Taekwondo, the superstar performs his stunts himself.
7. AAMIR KHAN
Height: 5 ft 6″
Weight: 75 Kg
The Mr. Perfectionist of Bollywood, Aamir Khan is the one, who is always geared up to award astounding performances to his fans. The actor's Ghajini look shows his true devotion to his workout regime and the transformation was just amazing.
8. SHARUKH KHAN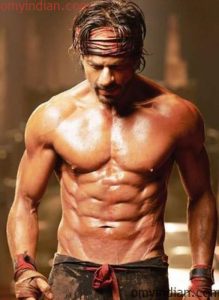 Height: 5 ft 8″
Weight: 75 Kg
Shahrukh Khan ' King Khan' of Bollywood has exposed his hard earned six pack abs in the movie OM SHANTI OM at the age of 40 and proved his commitment towards his work.
9. VIDYUT JAMWAL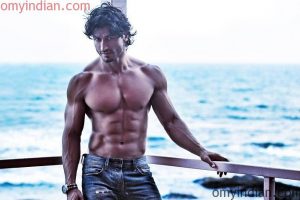 Height: 5 ft 11″
Weight: 74 Kg
The Martial of Bollywood, Vidyut Jamwal made his debut with action movie FORCE acting alongside John Abraham and showed his obsession about fitness. The actor prefer to do stunts himself., He is also practicing Kalaripayattu ( An Indian Nartial Arts ) since the age of 3 Years.
10. VARUN DHAWAN
Height: 5 ft 10″
weight: 78 Kg
Varun DHawan, the newest Juvenile heartthrob of Bollywood has got a starting ix pack body. The The chocolaty actor is very obsessieve towards workout.